%% indicator.name %%

%% profCtrl.getIndicatorValue(indicator) %%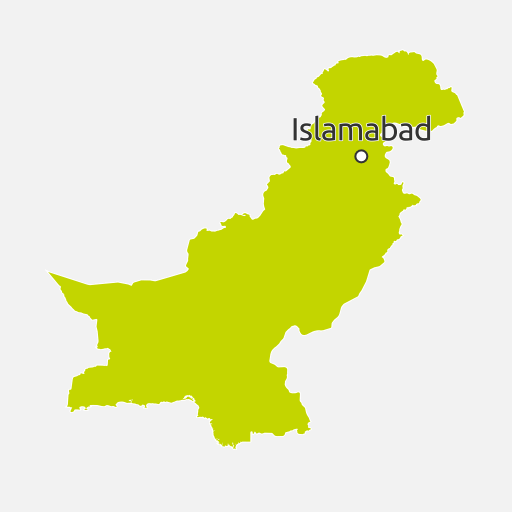 Description
Pakistan is a power deficit country, with outages of 8 to 18 hours a common feature during the summer months. The country has about 25GW of generation capacity, but faces peak power shortages of 3-6GW. Pakistan relies heavily on oil and diesel based electricity generation, which accounts for 40% of the total installed capacity. The generation cost is therefore correlated with the oil prices, and vulnerable to volatility and high costs. Pakistan government wishes to eliminate this vulnerability by increasing the share of renewable energy in the generation mix. Pakistan currently has a low ambition target of supplying 5% commercial energy through renewables by 2030. The government is considering revising the targets to between 15-20%.
Pakistan's clean energy sector has received a major boost under the "China Pakistan Economic Corridor" - a $45bn Chinese investment stimulus for energy and other infrastructure projects in the country. The government expects almost 90% of the money for renewable energy projects to come in the form of foreign direct investments, with a major share coming from China. At least $500m is expected from China for clean energy projects in 2016.
China's Zonergy is expected to complete the construction of 300MW of solar capacity, in addition to the current 100MW, at the Quaid-e-Azam Solar Park by 2016. As many as 28 new solar projects are currently under various stages of development. The government expects to add 1,556MW of solar power by 2018. About 200MW of wind power capacity was added in 2015 and another 427MW is expected to be added to the grid in 2016.
The government is keen on privatisation of country's energy infrastructure and is speedily issuing licences to private sector players in generation, transmission and distribution. The State Bank of Pakistan directed commercial and development banks to provide project loans to renewable power plants of less than 10MW with fixed interest rates for up to 10 years. The 2015 mark-up rates were reviewed by the State Bank of Pakistan in August 2015 and were reduced for financing power plants using renewable energy to 6% from over 11% in 2014. In a bid to promote the development of a rooftop solar market, Pakistan government approved net metering regulations on 1 September 2015 which allow all domestic, commercial and industrial owners of distributed solar and wind generation under 1MW to sell surplus electricity to the grid.
Direct electricity sales between private power producers and bulk end users were permitted in 2014. The National Electric Power Regulatory Authority issued guidelines for wheeling of power in June 2016 which are expected to open up opportunities for private developers to provide power directly to consumers, who present lower default risk than utilities who have been struggling with high debt loads since 2010.
NEPRA has been reducing the upfront feed-in tariffs for solar and wind year on year. The regulator in June 2016 announced proposals to reduce the wind and solar upfront tariffs by 20% and 9% respectively. In 2015, Pakistan achieved a real GDP growth of 4.7% and inflation dropped to 4.5% from the 2014 levels of 8.6%. The risk perception for the country has considerably improved: Pakistan's S&P credit rating changed from stable to positive (B-) in May 2015. The Pakistan government was expected to announce the update to the Alternative and Renewable Energy Policy 2011, in 2015. However a policy update is due as of June 2016.
Score summary
Pakistan scored 1.87 in Climatescope 2016, a slight increase on the previous survey. It was placed 12th on the list of countries overall, one place higher than in 2015. Its best performance was on Low-Carbon Business & Clean Energy Value Chains Parameter III.
The country's score on Parameter I increased and it gained three places in the order to rank 13th. This reflects a strong set of clean energy policies and extensive distributed clean energy regulatory framework, but also weaknesses in its power sector structure.
Pakistan also saw a marked improvement in its performance on Clean Energy Investment and Climate Financing Parameter II, largely thanks to the injection of $720m of new investment, which represented 66% of the total committed to the sector since 2011.
On Low-Carbon Business & Clean Energy Value Chains Parameter III, the country's score rose slightly and it was ranked 4th. A substantial number of clean energy value chains and service providers are present, as well as a range of financial institutions.
On Greenhouse Gas Management Activities Parameter IV, its score rose thanks largely to increased Clean Development Mechanism activity, and an increase in initiatives targeting corporate awareness of energy issues. It was placed 29th.
Performance
Overall Rank

%% statsCtrl.countryStats.overall_ranking | leadingZero:2 %%

Regional Rank

%% statsCtrl.countryStats.regional_ranking | leadingZero:2 %%

Score

%% statsCtrl.countryStats.value | round:2 %%