%% indicator.name %%

%% profCtrl.getIndicatorValue(indicator) %%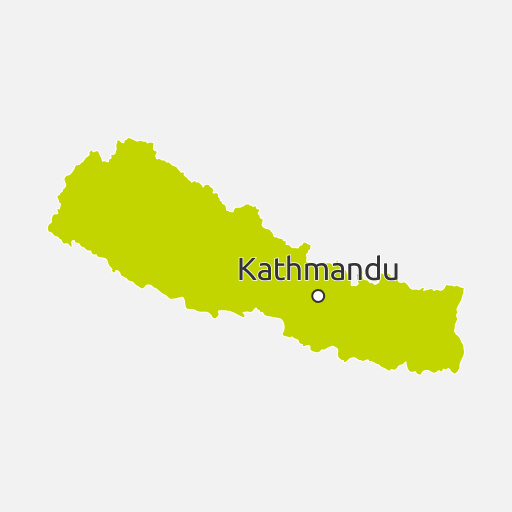 Description
Nepal has all the potential hydro-power resources it needs to do away with the supply shortages and load shedding that plague the country. A combination of slow bureaucracy, limited financial resources and specific setbacks mean the country only has 780MW total capacity. Two disastrous earthquakes and an unseemly trade blockage with India kept progress slow in 2015.
Hydro is Nepal's only game in town, providing all its grid electricity and around 30MW off-grid installations, the majority of which is run-of-river projects. 50MW of grid-connected fuel oil capacity goes unused because of the high cost of fuel. The only other technology seeing significant deployment is small-scale off-grid solar to aid energy access, as the government has a subsidy programme operated by the Alternative Energy Promotion Centre – and claims to have facilitated the sale of around 700,000 systems amounting to 15MW. The Nepal Electricity Authority (NEA) delivers around 700MW (including imports from India) against a demand of 1,350MW, resulting in ten hours of load-shedding per day for consumers – an improvement on recent years.
The country has an estimated 40GW of economic hydropower potential, among the highest in the world. The government's most recent target, in its climate action plan submitted to the UNFCCC in early 2016, cites 12GW of hydro by 2030, along with 2.1GW solar. NEA currently has around 1,330MW of hydro under construction, and has identified over 4GW of further hydro projects it considers to be prominent opportunities for investors. A majority of projects that are economically viable are peaking run-of-river plants that will also need to rely on exports into neighbouring countries to trade wet season surpluses. Cross-border transmission capacity is being increased to facilitate this and the largest projects under development to date have been built to deliver upwards of 80% of their production into the Indian market. It is unclear how the solar target (much higher than previous ones) will be implemented.
Feed-in tariffs are offered for small hydro plants of up to 25MW. The tariffs are rarely revised (the last revision was in 2012, after 11 years). The power purchase agreements are signed for 35 years from the date of commissioning of the plants. In July 2012, the Government of Nepal, through the Alternate Energy Promotion Centre, launched the National Rural Renewable Energy Programme to improve energy access through off-grid solar, hydro and biogas systems. It is funded by the Central Renewable Energy Fund (CREF) and is based on capital subsidies. In May 2016, a draft policy revision was promulgated, introducing generation-based payments to improve operational efficiency.
In December 2014, the World Bank approved a loan of $130m to develop Nepal's first large grid-connected solar PV plant of 25MW and to pilot a programme to reduce the distribution losses in the country. Project development was held back by the earthquakes of 2015, but is progressing in 2016. The government, through its investment board, has a range of financial incentives to attract foreign direct investment, particularly into the hydro sector. It has also published a handbook on Nepal's waterways, and is the process of assessing the hydropower potential for each.
Nepal has seen some financial innovation in its hydro sector. Several Nepali hydro developers – including Api Power, Hydroelectricity Investment & Development Company and Ngadi Power – have had highly oversubscribed initial public offerings in recent years, following a government policy change in 2010 allowing hydro projects to IPO in construction phase. The Ministry of Energy has also started trying to set up community-based companies for hydro projects up to 25MW. These initiatives contrast with the utility's weak financial position: NEA has an NPR 30bn ($280m) deficit, risking its ability to pay for Indian imports and further hampering the reliability of supply.
Score summary
Nepal scored 1.54 in Climatescope 2016, which was slightly lower than its score the previous year. It ranked 18th on the list of countries overall, down eight places from the previous year. Its strongest performance was on Enabling Framework Parameter I.
The country's score on Parameter I increased to 1.83. It ranked 10thth on the list of countries overall, up eight places from the previous year. A supportive distributed clean energy framework and the addition of 368MW of new renewable capacity in 2015 were positive factors.
On Clean Energy Investment and Climate Financing Parameter II, Nepal's score plummeted and the country dropped to 31st place from 3rd in 2015. This reflected the absence of new investment.
Its score increased on Low-Carbon Business & Clean Energy Value Chains Parameter III, and its position in the ranks remained unchanged in 15th place. There is a wide range of financial institutions present, as well as value chains in most areas of the distributed clean energy sector.
On Greenhouse Gas Management Activities Parameter IV, Nepal's score rose and it was ranked 36th. It is engaged in some carbon offsetting activities, but has no carbon policies in place.
Performance
Overall Rank

%% statsCtrl.countryStats.overall_ranking | leadingZero:2 %%

Regional Rank

%% statsCtrl.countryStats.regional_ranking | leadingZero:2 %%

Score

%% statsCtrl.countryStats.value | round:2 %%