%% indicator.name %%

%% profCtrl.getIndicatorValue(indicator) %%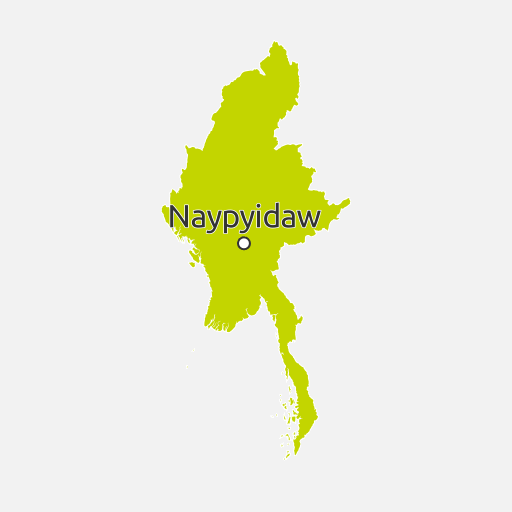 Description
Myanmar's annual per-capita consumption of 156kWh places it in the bottom quintile of nations on that measure of energy poverty. About 32% of Myanmar's homes, businesses and factories are connected to the national grid. Some of the off-grid population has intermittent access to electricity from diesel, small hydro-based microgrids or pico-solar systems of 80-200 peak watts. Still, millions of households rely on battery-powered lanterns, kerosene lamps and candles for light and solid fuel for cooking.
A democratically elected government, which assumed power in April 2016 after 53 years of military rule, must decide how closely to embrace Myanmar's 2015 energy master plan, drafted with assistance from the Asian Development Bank. That plan entails raising Myanmar's generating capacity more than threefold by 2030, to 15,000MW. Almost a third of the new capacity would be either new or repowered hydro generation; the rest would be supplied by installing 3,000MW of combined-cycle natural gas turbines, raising coal-fired capacity 2,880MW from its present level of 120MW and building 300MW of grid-connected solar, wind and geothermal projects (at present there is none). The new government's manifesto calls for a greater share of renewables in Myanmar's energy portfolio.
Leading gas turbine vendors are present in the country and pursuing opportunities having been encouraged by the success of a 2015 tender that led to a contract for a 225MW combined cycle project in the central Mandalay region. The government has not published a national grid-extension timetable or rules for tariff setting and project permitting. On-grid retail rates are heavily subsidised at $0.03 per kWh for residential customers and $0.06 per kWh for commercial and industrial users. An expectation – however unrealistic – that those rates will be available on future grid extensions stymies off-grid development, even in regions that are unlikely to have grid access for years to come.
Not surprisingly, announced solar and wind projects are moving forward fitfully. In 2014, Myanmar's electricity ministry executed agreements with Convalt Energy, a portfolio company of US-based ACO Investment Group, for two 150MW photovoltaic projects in the Mandalay region. While the projects have secured more than $150m in equity financing from US investors, a development timetable has not been released.
A 210MW solar project at Magway that Thai developer Green Earth Power said would be ready for commercial operation in the first quarter of 2016 has not advanced. Its status could not be ascertained. To date, no established wind developers have disclosed project development plans in Myanmar. There is consensus that the country can increase its hydro generation by installing modestly-sized projects on waterways where hydro has already been built. Given the extent of Myanmar's energy poverty and the public's expectations that the shortages will be addressed soon, it is likely that a large-scale transition to renewables will be postponed in the near term.
Score summary
Myanmar scored 0.90 in Climatescope 2016, up from 0.85 the previous year. This placed it 44th on the list of 58 countries, a decline of seven places on the previous year. Its best performance came on Low-Carbon Business & Clean Energy Value Chains Parameter III.
On Enabling Framework Parameter I, Myanmar's score edged slightly higher, but the country remained towards the lower end of the order in 49th position. The country has seen little clean energy development to date, and there are few policies in place.
The country's score was unchanged on Clean Energy Investment and Climate Financing Parameter II and it was ranked 46th.There has been no discernible investment in the sector since 2011, and little in the way of loans and grants.
Myanmar ranked 18th on Parameter III. Its score was supported by the presence of a small number of solar, small hydro and biofuel value chains, and a relatively diverse range of service companies.
On Greenhouse Gas Management Activities Parameter IV the country ranked a poor 57th, ahead of only Suriname.
Performance
Overall Rank

%% statsCtrl.countryStats.overall_ranking | leadingZero:2 %%

Regional Rank

%% statsCtrl.countryStats.regional_ranking | leadingZero:2 %%

Score

%% statsCtrl.countryStats.value | round:2 %%