%% indicator.name %%

%% profCtrl.getIndicatorValue(indicator) %%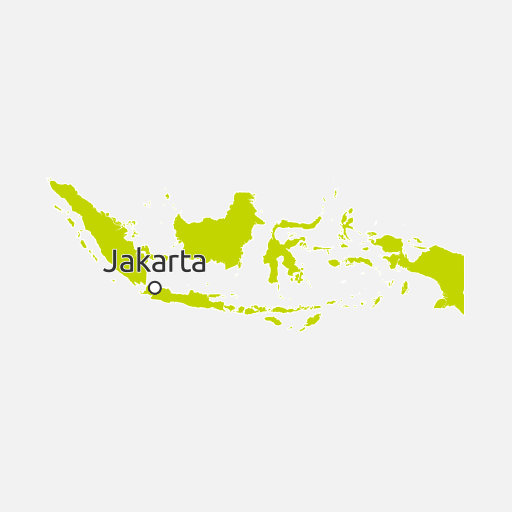 Description
Indonesia is estimated to possess 40% of the world's geothermal power potential, and its biomass and hydro resources are abundant. Support mechanisms for renewables are also in place and the installation targets are ambitious, but a subsidy dispute between the government and the national utility is holding back progress.
Indonesia aims to generate 23% of its primary energy consumption from renewables by 2025, up from around 5-6% now. There is also a 2019 interim target of 19%, which looks at the very least challenging, given the low levels of finance committed to the sector recently. The vertically integrated utility PLN owns the majority of generation assets as well as all transmission and distribution. In late 2015, the government launched a 35GW programme to meet future power demand growth, with more than 70% to be developed by independent power producers (IPPs). In a separate announcement, it stated plans to develop 5GW of solar projects, including both on-grid and off-grid installations.
The government also plans to encourage distributed renewable energy to achieve 100% electrification by 2020, from a 2015 estimate of around 88%. Remote islands are expected to be electrified through grid expansion and off-grid small-scale renewable installations combined with either storage facilities or diesel power. The government also launched a Centre of Excellence for Clean Energy in February 2016 which is tasked with supporting the country's transition towards a cleaner energy system.
A new Geothermal Law was enacted in August 2014, removing the label of 'mining activity' for geothermal exploration drilling. This law will open up the possibility for geothermal plants to be located in protected forest areas, and benefit from expedited permitting, once the technical regulations have been published. Geothermal power tariffs ranging from $0.118 – 0.296/kWh are offered to projects from 2015 to 2025. Recent drilling attempts have not been particularly encouraging, leading to renegotiation of power purchase agreements (PPAs) and concern among developers.
In June 2013, the government introduced a solar auction programme, aimed at developing the country's solar power capacity through regular tenders. The programme was a failure, as only a negligible number of small projects made it through the bidding process and even fewer were actually built. A year after its introduction the programme was ruled unconstitutional by the Supreme Court, after the association of PV manufacturers sued the government for allowing foreign equipment to be used at all. Feed-in tariffs are in place for biomass, waste-to-energy and small hydro projects. In 2015, the small hydro and waste-to energy tariffs were converted into dollars to appease investor concerns about currency fluctuations. Plans were under way to also introduce tariffs for utility-scale PV and wind projects, but in October 2016, the parliament rejected the proposal and the government is now looking at fiscal incentives as an alternative.
In theory, national utility PLN is obliged to pay IPPs the aforementioned tariffs. However, in practice PLN is unable to sign PPAs above the running cost of its internal production, which has hampered renewables build-out. The government has been is now pondering the spin-off of the renewables arm of the utility to separate the pay-out of subsidies from the generation and supply business. This could alleviate pressure on the cash-strapped company and eventually resolve the dispute. However progress on the proposed changes stalled following a cabinet reshuffle and it is unclear whether the plan will be implemented.
Score summary
Indonesia scored 1.69 in Climatescope 2016, a slight improvement on its score the previous year. It fell three places to 14th on the list of countries overall and its strongest performance was on Low-Carbon Business & Clean Energy Value Chains Parameter III.
On Enabling Framework Parameter I, Indonesia scored 1.31 and gained seven places to rank 30th. The score was supported by a number of clean energy policies, including feed-in tariffs, but weakened by the lack of utility unbundling and absence of a wholesale power market.
Indonesia's score on Clean Energy Investment and Climate Financing Parameter II fell slightly, and it slid twenty-four places, a clear reflection of the volume of new investment ($308m) represented just 7.4% of total investment in the sector since 2011.
On Parameter III, the country's score increased and it climbed two places to take the 6th spot. Its solid performance reflected, among other things, the sector's 26 value chains and 18 service providers.
On Greenhouse Gas Management Activities Parameter IV, Indonesia ranked 10th, unchanged from the previous year. Its solid performance was partly thanks to its carbon policies, including a GHG emissions reduction target.
Performance
Overall Rank

%% statsCtrl.countryStats.overall_ranking | leadingZero:2 %%

Regional Rank

%% statsCtrl.countryStats.regional_ranking | leadingZero:2 %%

Score

%% statsCtrl.countryStats.value | round:2 %%