%% indicator.name %%

%% profCtrl.getIndicatorValue(indicator) %%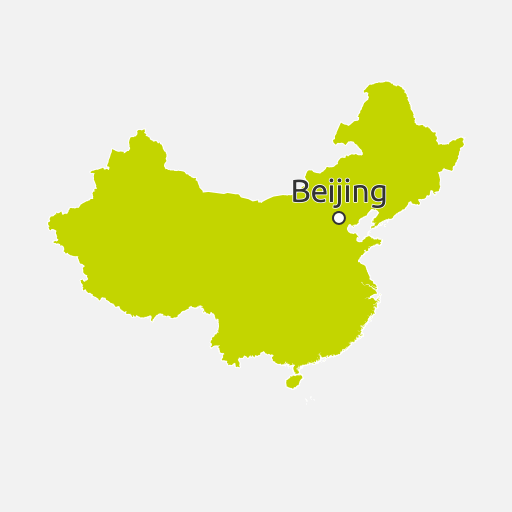 Description
China has the largest power generation fleet in the world, totaling 1,525GW of installed capacity by the end of 2015. The country installed a record amount of new build of 142GW including a record high of 33GW wind and 18GW solar PV, and a resurgence of thermal capacity with 72GW of newly installed capacity. The country is entering into the first year of its 13th Five-year-plan (FYP) in 2016. Many energy targets have been set or proposed in the last two years to bring China to a greener, more sustainable development path by 2020, including:
1) Reducing carbon intensity by 40-45% below 2005 levels by 2020;
2) Capping primary energy consumption at 5,000m tonnes of coal equivalent (Mtce) by 2020;
3) Increasing non-fossil fuels share of primary energy consumption to 15% by 2020;
4) Decreasing the share of coal in primary energy consumption to less than 62% by 2020;
5) Connecting at least 210GW of wind, 105GW of PV and 5GW of solar thermal to grids by 2020. However, although the wind and PV numbers are just bottom lines, they are significantly lower than those in the previous proposals, where targets were set as 250GW and 150GW for wind and PV respectively.
There are many policies and mandates to support the country to meet these goals. Feed-in-tariff subsidies are still generous, although the government is planning for continual subsidy cut. After the most recent cut in December 2015, current FiTs are $72-92/MWh for onshore wind, $120-140/MWh for offshore wind, and $123-151/MWh for PV. Distribution-grid-connected PV projects can enjoy local government subsidies in many provinces. However, subsidy payment delay has become a major concern for the industry, particularly for PV developers who usually receive subsidies from the National Renewable Energy Development Fund three to four years later. This is mainly because the PV sector has grown much faster than government plans and the Fund, which collects CNY19/MWh (with some exemptions) on all power bills, cannot cover all outgoing subsidy.
Behind the exciting installation numbers, overcapacity of renewable energy is now another major challenge for the industry, particularly for asset owners in northwestern China, where renewable resources are rich but local power demand is low, and power exports are constrained by the pace of construction on expensive, long-distance transmission infrastructure. China's wind and PV project developers are already moving to areas with lower quality wind and solar resources but higher FiT and utilisation rates. While wind and solar are facing some sector specific reasons for low utilisation, capacity factor of other technologies were also reduced mainly due to the overall slowing power demand and record investments in new capacity.
Since 2015, the central government has already proposed a series of policies, including guaranteed dispatch hours for renewable generation, which is expected to provide some measure of protection against curtailment. Furthermore, in various pilot regions, renewable power plants are also allowed to sell generation directly to large end-users at negotiated volumes and prices via the Direct Power Purchasing program (DPP). Moreover, a proposal of the long-awaited Renewable Portfolio Standards (RPS) was released in February 2016, aiming to increase non-hydro renewable consumption in primary energy consumption to 9% by 2020 at the national level. To support the implementation of the RPS, a renewable energy credit (REC) system is expected to be launched in 2017.
Pilot carbon trading schemes have also been rolled out in selected regions including Beijing, Shanghai, Shenzhen, Guangdong, Hubei, Chonqing and Tianjin. The national carbon trading system is expected to be established in 2017 according to government plans. To build a more efficient and greener power market, the government has begun directing a new round of power market reforms since March 2015, aiming to establish a market-based mechanism to determine volumes and prices at both wholesale and retail sides. The progresses are slow but evolving. Starting in 2016 in Guangdong province, newly registered power retail companies have also been allowed to participate in the direct purchase market as users to negotiate trading volumes and prices with IPPs directly. Transmission and distribution tariff reform kicked off in Shenzhen in 2014, and has now been expanded to 18 provinces. According to government plans, all provinces will be involved in 2017.
Score summary
China scored 2.53 in Climatescope 2016 and was placed 1st on the list of 58 countries for the third consecutive year. Its score was better than its tally the year before, and considerably higher than that of Chile, which took second spot with a score of 2.36. China was ranked among the top three countries on all parameters except Enabling Framework Parameter I.
The country's score on Parameter I improved thanks to its range of clean energy policies and the presence of a rural electrification programme. However, the fact that it placed 17th reflected a lack of policy support for off-grid power projects.
On Clean Energy Investment and Climate Financing Parameter II, China scored 2.19 and was ranked 2nd globally, behind only Honduras. This represented a sharp improvement in its score, a reflection of the more than $114bn invested in 2015, up from approximately $90bn the year before.
As in the previous two years, China topped the rankings on Low-Carbon Business & Clean Energy Value Chains Parameter III with a perfect score of 5.00, considerably ahead of 2nd place India with 4.42. China has consistently invested heavily in its value chain segments.
On Greenhouse Gas Management Activities Parameter IV, China scored 3.06 and took 3rd place globally, down from 1st in 2015. Carbon trading schemes are being rolled out in selected regions.
Performance
Overall Rank

%% statsCtrl.countryStats.overall_ranking | leadingZero:2 %%

Regional Rank

%% statsCtrl.countryStats.regional_ranking | leadingZero:2 %%

Score

%% statsCtrl.countryStats.value | round:2 %%