%% indicator.name %%

%% profCtrl.getIndicatorValue(indicator) %%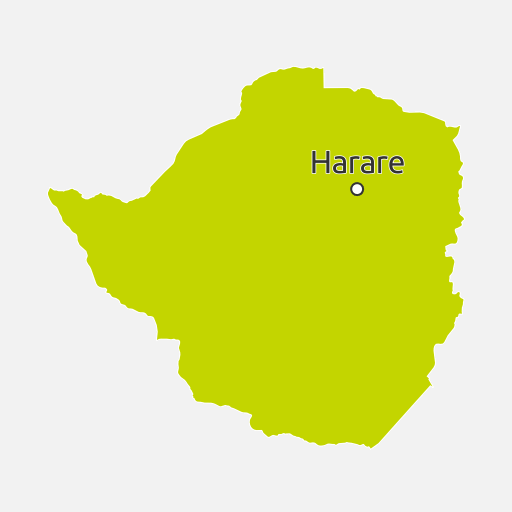 Description
While Zimbabwe has not added any substantive new energy capacity since 2014, motions are under way to significantly alter its future generation mix, in light of events over 2014 and 2015. Most noteworthy are Zimbabwe Power Company's (ZPC) plans to expand its asset portfolio through tenders awarded to three solar companies for 100MW each. These will be the country's first grid-scale PV projects. ZPC also has plans to develop 1.72GW in large hydro projects alongside a 30MW small hydro project by 2022. These will help gradually diversify the country's largely coal-fired energy fleet.
Large hydro already accounts for 37% of current capacity, thanks to the 750MW Kariba Hydroelectric Dam, while small hydro assets add another 1%. ZPC's asset portfolio of 1,878MW of nameplate generation capacity is virtually all coal-fired except for Kariba. Drought conditions in 2015 led the government-owned utility, Zimbabwe Electricity Supply Authority (ZESA), to announce a generation reduction at Kariba from 750MW to 475MW, beginning in September 2014 and extending until January 2016. Daily lake levels for 2015-2016 in the Kariba Reservoir, which straddles Zambia and Zimbabwe, are currently at their lowest biannual average in the past twenty years, according to Zambezi River Authority data. On 25 February 2016, lake levels were at 477 meters above sea level, or just 11% of operating volume1.
Out of the country's current generation mix, roughly 6% of assets are privately-owned, and coincidentally represent the only operational renewable assets in Zimbabwe. Triangle Sugar, Hippo Valley Estates and Green Fuel Ltd. each operates a biomass plant, amounting to 96MW of electricity produced, utilising the sugarcane by-product of bagasse.
Nyangani Renewable Energy is the most active small hydro developer in Zimbabwe, and the only independent power producer generating exclusively for the grid. As of 2015, its portfolio has 24.8MW of installed capacity for a total investment of USD 51.25m. Its largest installation is the Pungwe B plant, which generates 15MW of power, and its most recent addition, the 2.72MW Pungwe C plant, came online in March 2016. An additional 2.3MW is expected by the end of 2016 as the Hauna Power Station will be constructed at a cost of USD 6m. Numerous other small hydro projects have been granted initial IPP licenses, but have failed to reach construction stages. These include the 5MW Great Zimbabwe Mtirikwi project, the 2.5MW Manako Hydro project, the 3.3MW HT Gen project, and the 1.6MW Kupinga Renewable Energy project.
Fluctuation in generation from hydro plants and other assets means Zimbabwe imports power from neighbouring nations as needed, but ZPC intends to build 1.8GW of coal and 600MW of methane gas facilities in order to combat this reliance on imports. The government awarded a first licence for a 660MW coal power station in October 2016. Domestic energy efficiency improvements and a solar water heater programme will help manage overall generation volumes, while expansion of biogas digester installations will help diversify Zimbabwe's generation stack. The lack of a comprehensive renewable energy policy has meant that private investors and developers had to drive the energy transition in the country to date. However, the government has made some progress on defining new energy sector targets which are expected to be enacted at the end of 2016 or in early 2017.
Score summary
Zimbabwe scored 1.01 in Climatescope 2016, up from 0.70 the year before. This placed it 41st on the list of countries overall, two higher than in 2015. The country's best performance was on Clean Energy Investment and Climate Financing Parameter II.
On Enabling Framework Parameter I, the country's score increased and it gained one place to rank 41st. This reflected an improvement in its distributed energy framework and a reduction in import duties on certain renewable energy goods.
The country's score on Parameter II increased more than threefold and it gained twenty-one places to rank 27th. Almost $30m of investment was recorded in 2015, in contrast to the complete absence of new money in the two previous years.
On Low-Carbon Business & Clean Energy Value Chains Parameter III, Zimbabwe's score rose and it gained one place to rank 37th. There is a small number of clean energy service companies present and a handful of financial institutions serving the sector.
There was an improvement in the country's score on Greenhouse Gas Management Activities Parameter IV, partly thanks to the introduction of a target to reduce greenhouse gases.
---
1 Operational levels are between 475 and 488 meters
Performance
Overall Rank

%% statsCtrl.countryStats.overall_ranking | leadingZero:2 %%

Regional Rank

%% statsCtrl.countryStats.regional_ranking | leadingZero:2 %%

Score

%% statsCtrl.countryStats.value | round:2 %%