%% indicator.name %%

%% profCtrl.getIndicatorValue(indicator) %%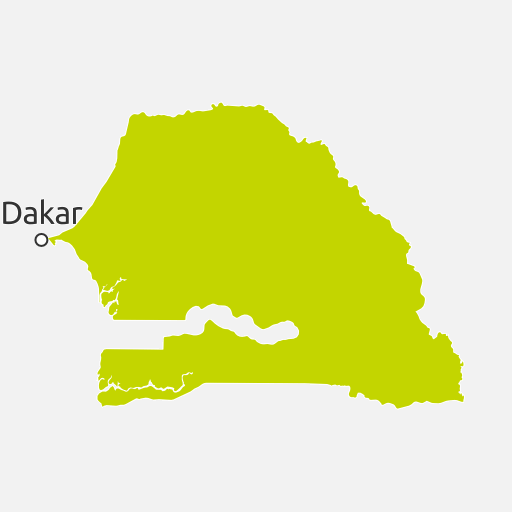 Description
Six years after Senegal enacted its Renewable Energy Orientation Law, the country's first utility-scale solar PV projects are coming to fruition. Two projects totaling 50MW will be connected to the grid by early 2017, and another 70MW have been awarded contracts. A 150MW wind project is also in the pipeline and will be built in stages from 2018 to 2020. These projects will complement the country's existing coal, diesel and hydro-electric power generation and will bring new producers into an energy market dominated by Senelec, the national electricity operator.
By 2025, Senegal is aiming to diversify its energy mix and respond to climate change by having renewable sources (excluding biomass) account for 15% of primary energy supply. Since late 2015, power off-taker Senelec is no longer subsidized by the government due to low commodity prices, and its improved financial stability has boosted investor confidence in the sector.
However, early pioneers in Senegal's solar industry face an environment not yet adapted to efficient project development. Communication between layers of government administration and private investors can be arduous, and a lack of local expertise in renewable energy can be problematic. These issues, along with disappointing economic growth and a lack of economically exploitable domestic fossil-fuel resources, mean current domestic power capacity stands at roughly 550MW for 14m inhabitants, in addition to entitlement to a third of the 320MW generation capacity of the Manantali and Félou hydroelectric dams.
To meet the growing electricity demand of its population, Senegal will turn to new coal and diesel generation (from imported fuel) and is also looking to exploit recently discovered gas reserves off its coast. A 52MW diesel plant is expected to come online in mid-2016, followed by a 125MW coal power station in 2018. Thermal stations, adapted to run on both diesel and gas (once it becomes available) will also be built in the next few years. The country's generation capacity is forecast to reach 1.6GW in 2030.
Renewable energy will also play a substantial role in building a stronger energy sector. The first competitive tender for solar PV projects was launched in 2016 through the framework of the World Bank's 'Scaling Solar' initiative. This has auctioned 100MW of solar capacity and the pre-qualification round closed in October 2016. It is the first tender in the framework of Senegal's renewable energy law, which was ratified in 2011-12.
Depending on the success of this first round, further rounds may be launched. In addition, the solar and wind projects that successfully negotiated contracts with Senelec and received government guarantees in 2013, are either in the process of being built or are awaiting financial close. If all goes well, some 465MW of solar and wind capacity will be built by 2020, according to Senelec. Senegal's rural electrification program opens up the sector further to independent power producers, which can apply for a 20-year monopoly on generation, retail and distribution of electricity in Senegal's ten concession areas. Six of these concessions have already been allocated to companies including Electricité de France and Morocco's National Electricity Office (ONEE), and construction is underway in three. The market for small-scale solar home systems is also evolving in Senegal, with a number of foreign manufacturers selling products via distributors in the country.
Score summary
Senegal scored 1.09 in Climatescope 2016, placing it 38th on the list of countries overall, down two places compared with 2015. Its best performance was on Low-Carbon Business & Clean Energy Value Chains Parameter III.
On Enabling Framework Parameter I, the country's score increased and it jumped eight places to 23rd, owing to a somewhat improved tax environment and strengthened distributed energy framework.
The country placed 57th on Clean Energy Investment and Climate Financing Parameter II, above only Cote d'Ivoire. Nevertheless, its score rose more than threefold to 0.07, reflecting a big increase in the volume of clean energy investment in 2015.
Senegal's score on Parameter III improved and it climbed four places to 21st, thanks to an increase in the number of clean energy value chains and types of financial institution serving the sector.
On Greenhouse Gas Management Activities Parameter IV, the country sank eight places owing to a slight deterioration in its carbon-offsetting activities. It ranked 49th on this parameter in 2016.
Performance
Overall Rank

%% statsCtrl.countryStats.overall_ranking | leadingZero:2 %%

Regional Rank

%% statsCtrl.countryStats.regional_ranking | leadingZero:2 %%

Score

%% statsCtrl.countryStats.value | round:2 %%