%% indicator.name %%

%% profCtrl.getIndicatorValue(indicator) %%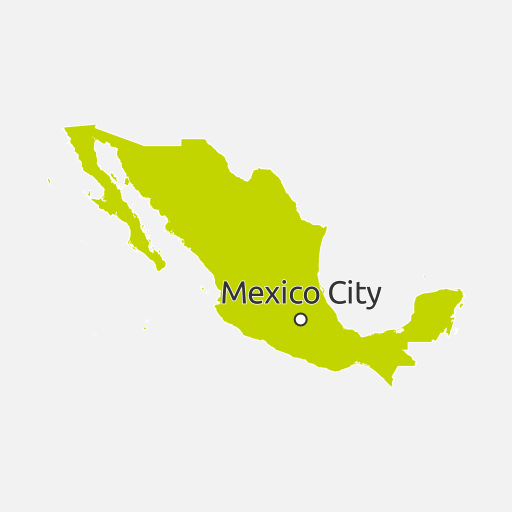 Description
Mexico is the second largest power market in Latin America and one of the key clean energy markets in the world. It has 66GW of installed capacity, in which renewables represent 6%. This share is set to increase as the country attracts new funds for projects. In 2015, Mexico was among the top 10 destinations in the world for new clean energy investment, attracting a total of $4bn.
Mexico's power market is undergoing a profound transformation, moving away from a power sector controlled by a vertically integrated utility to a liberalised generation market with more opportunities for private companies. The energy reform started in 2013 and will be fully implemented by 2018. Among the power market mechanisms introduced by the reform are: unbundling of state-owned utility Comisión Federal de Electricidad (CFE), creation of an independent system operator Centro Nacional de Control de Energía, auctions in the wholesale, capacity, medium and long-term markets, transmission rights and clean energy certificates.
Mexico's energy reform entered its implementation phase in 2015 with the publication of the clean energy power auction rules. In March 2016, it was announced that the first auction had contracted 394MW of wind and 1.7GW of PV projects for an average price of $48/MWh. It is expected that these projects alone will attract more than $2bn in investment in the next two years. Some of the winning projects will use locally-manufactured equipment, like PV panels and wind towers. In 2016, Mexico's energy reform implementation continued. At the end of January in that year, the wholesale market started operations, albeit with limited liquidity. A second long-term auction was held in the second half of 2016, and it is expected that further regulation of the capacity market and financial transmission rights will be published.
Electricity rates in Mexico have been falling, driven by CFE's reduction of generation costs. Between 2014 and 2015, tariffs decreased around 25%, going from $0.14/kWh in 2014 to $0.10/kWh in 2015. Mexico has a net metering policy and is a potential market for distributed generation. Installations of the latter have progressed, reaching 118MW last year, the largest amount of distributed generation in Latin America. However, deployment has been slow given the decrease of retail tariffs.
Mexico has an aggressive mandate to generate 35% of its power from clean sources by 2024. The government's definition of clean energy includes wind, solar, geothermal and biomass, as well as hydro, nuclear and efficient cogeneration. To help achieve this target, the new power market rules established clean energy certificates, imposing on all large consumers a minimum level of consumption from emission-free technologies. The target for 2018 was set at 5% for all large consumers, including CFE, increasing to 5.8% in 2019. Annual goals are set three years before and cannot be revised down.
Ahead of the United Nations Framework Convention on Climate Change meeting in Paris in November 2015, Mexico was one of the first developing countries to submit its Intended Nationally Determined Contribution. It committed to a 30% emission reduction under a business-as-usual scenario (BAU) by 2020. For the 2030 commitment, it included unconditional (22% decrease) and conditional (36% decrease) targets. By 2050, it aims for a 50% reduction on emissions below BAU.
Score summary
Mexico scored 2.02 in Climatescope 2016 (up from 1.72 in the previous survey), ranking it 9th overall, two places below its position in 2015. The country's lowest position was on Enabling Framework Parameter I, but it was also the scene of some improvement.
It took 29th place on Parameter I, an increase of three places, and its score jumped to 1.37 from 1.10. This reflected an improvement in its power sector structure, specifically the privatisation and unbundling of the power utility and introduction of a wholesale power market.
On Clean Energy Investment and Climate Financing Parameter II, its score climbed from 0.85 the previous year to 1.54 and it edged up one place to 11th. This was thanks chiefly to the seismic investment of $4.1bn, mainly in wind.
Mexico's score on Low-Carbon Business & Clean Energy Value Chains Parameter III was unchanged at 3.84 and it remained in 7th place. Some 27 value chains were identified and five types of financial institution.
On Greenhouse Gas Management Activities Parameter IV it took 6th position thanks to a strong set of clean energy policies and its carbon offsetting activities.
Performance
Overall Rank

%% statsCtrl.countryStats.overall_ranking | leadingZero:2 %%

Regional Rank

%% statsCtrl.countryStats.regional_ranking | leadingZero:2 %%

Score

%% statsCtrl.countryStats.value | round:2 %%