%% indicator.name %%

%% profCtrl.getIndicatorValue(indicator) %%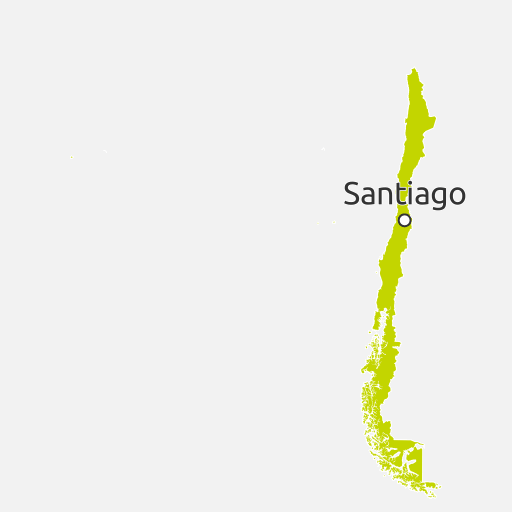 Description
Chile was one of the first nations in Latin America to set long-range targets for adding clean generating capacity. These included a clean energy mandate of 20% of generation by 2025. In 2015, the sector represented 18% of all energy generated, and is expected to surpass the 20% by 2025 target.
The Chilean electricity market is divided into four segments: Central Interconnected System (SIC), Norte Grande Interconnected System (SING), Aysén and Magallanes. Chile is the world's largest copper exporter, and the energy-intensive nature of that industry creates substantial correlation with power demand growth. In 2015, the copper industry consumed 23TWh, which represented 33% of the total power generated in the country that year. Mining operations are located in the northern part of the country, mostly serviced by the SING system. Although most of the mining industry's electricity demand occurs in the SING area, two-thirds of the country's total installed capacity (21GW) is in the SIC system.
On September 2014, Chile created a renewable energy-specific auction system, in which all clean energy technologies would compete. Under the system, generators commit to supply electricity during a certain time block. By the end of 2015, two auctions had been conducted under this format.
In 2015, Chile generated 72TWh from renewable sources (biomass and waste, solar, wind and small hydro), equivalent to 18% of the national total. Large hydro accounted for 23%, and natural gas, coal, oil and diesel made up the rest.
The country is the leader in Latin American solar installations – as of the end of 2015, 750MW was installed. In 2014, most of the PV development was propelled by merchant projects that were developed to sell electricity in the spot market. However, a recent fall of prices in the wholesale market has seen developers shift to secure contracts in the regulated market.
In 2014, a net metering programme was introduced. This enables retail electricity consumers who have renewable energy or co-generation installations smaller than 100kW to connect to the national grid, deliver surplus generation and obtain credit for excess electricity provided. The credit is equivalent to the price charged by the utilities to their consumers.
Score summary
Chile scored 2.36 in Climatescope 2016, placing it 2nd on the list of 58 countries, beneath only China. (In 2015, it managed 3rd with a score of 1.97.) The country was in the top 10 on all parameters, and achieved its highest ranking on Greenhouse Gas Management Activities Parameter IV.
On Enabling Framework Parameter I, Chile earned a higher score, but it slipped three places to 7th. It has a supportive power structure, for instance it is open to independent power producers, and importantly it added more than 3GW of clean energy capacity in 2015.
The country's score more than doubled on Clean Energy Investment and Climate Financing Parameter II and it climbed from 8th to 5th position. This reflected $3.3bn of new investment, chiefly in solar.
On Low-Carbon Business & Clean Energy Value Chains Parameter III, Chile's score improved slightly but its position in the ranking remained the same. The country is served by a wide variety of manufacturers and developers.
The country's score on Parameter IV jumped to 3.21 from 3.05, and it took 2nd place globally, behind only South Africa with 3.39. It has adopted a broad range of carbon policies and is engaged in considerable carbon offsetting activity.
Performance
Overall Rank

%% statsCtrl.countryStats.overall_ranking | leadingZero:2 %%

Regional Rank

%% statsCtrl.countryStats.regional_ranking | leadingZero:2 %%

Score

%% statsCtrl.countryStats.value | round:2 %%