%% indicator.name %%

%% profCtrl.getIndicatorValue(indicator) %%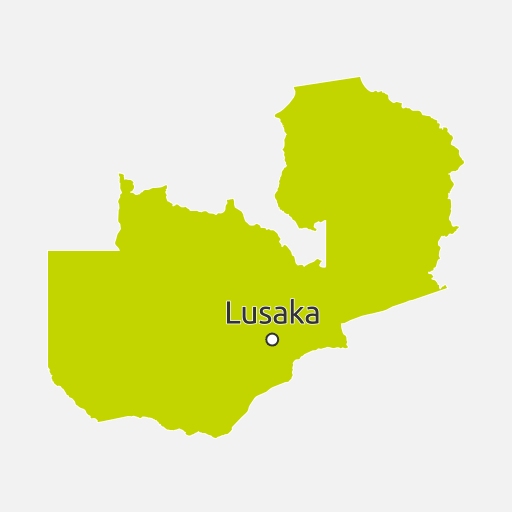 Description
Zambia's hydro-dominated power sector is set to add solar energy and coal plants to make up for some of its generation deficit. Recent bids for 100MW of new solar were among the lowest in sub-Saharan Africa, although they were reliant on public subsidy. Electricity tariffs are heavily subsidised; the government will increase rates gradually towards 2019.
Zambia's power sector is in trouble. The current output is less than a third of the country's total installed capacity of about 2.5GW. Hydropower accounts for 95% of capacity and water levels at the country's dams are very low (the remaining 280MW is split between coal, gas turbines and fuel oil). The power deficit translates to eight hours of load shedding per day in the capital. There are major barriers to new power development. The most important is that tariffs are heavily subsidised with residential rates at about $60/MWh – about half of the cost of generation. The gap between cost of generation and recovered revenue means that the utility, the Zambia Electricity Supply Corporation (ZESCO), is not able to sign PPAs at anywhere near a cost-reflective rate. Prospects for bringing large amounts of new capacity online are therefore limited. National elections overshadowed policy efforts in this area in the first half of the year. The country voted in August to re-elect the prior president, Edgar Lungu.
How will the capacity crunch be solved? Firstly, the country is developing a 300MW coal power station as a stopgap. 150MW of this was commissioned in August just before the presidential election. Secondly, Zambia is buying emergency power from offshore ships in Mozambique. While this helps with electricity supply in the short term, it is expensive, unpopular with the public and is not a long-term solution. Thirdly, the regulator is working on a cost of service study to determine the aggregated cost of generation in the country. Following this the regulator will start to raise prices in the country. The previous Minister of Energy – Dora Siliya – expressed a desire to have fully cost-reflective tariffs by 2019 and the new Minister, David Mabumba (appointed in September 2016) is expected to have the same priority. Higher tariffs will improve ZESCO's ability to sign PPAs for new generation. The issue has not been helped by historical government electricity supply contracts with the country's mines at highly subsidised rates. The mines consume 60-70% of Zambia's electricity. The government is trying to fix the problem: it raised tariffs unilaterally with one company, with the outcome in arbitration, and may seek to do the same with others.
A government development agency, the Industrial Development Corporation or IDC, has launched a programme to build 600MW of solar in three phases, called 'Scaling Solar', which is backed by the International Finance Corporation. The first round for 100MW yielded competitive prices – $60.2/MWh and $78/MWh, fixed for 25 years in dollar terms – from experienced developers NEOEN/First Solar and Enel, respectively. The next phase for 200MW will open in a couple of months. These prices are not necessarily indicative of the cost of developing new solar at a green-field site in Zambia because they contain implicit subsidies. Bidders will receive land from the Zambian government and are eligible for concessionary debt and partial risk guarantees from the World Bank. The regulator is running a separate renewable energy feed-in tariff, with competitive bidding, expected to launch in the next few months. The allocation is likely to be 100MW of hydro and 100MW split between solar, geothermal and biomass. This is supported by the German development agency, KfW.
Zambia's power sector is liberalised and private participants can get a licence for generation, transmission or supply. In practice, the state-owned utility, ZESCO, controls the majority of generation, grid and retail but there are private entities in each of these segments. The current government committed to unbundling ZESCO in its 2016 election manifesto, into the segments generation, distribution and customer service. However, the Private Sector Development Association has expressed concern that such a move may increase inefficiency at ZESCO. Licences and tariffs are controlled by the regulator, the Energy Regulation Board or ERB. The Ministry of Energy and Water sets energy policy in the country. The Office of Promoting Private Power Investment is part of the ministry, and is responsible for identifying and tendering sites for new power projects and overseeing unsolicited offers of development. Despite the existence of this organisation, the process for developing new privately-owned power projects is convoluted and the pipeline limited. Zambia is part of the Southern Africa Power Pool and trades energy with other countries including – South Africa, Congo, Malawi, Mozambique, Zimbabwe, Namibia, Tanzania and others. In 2015, the shortfall across the pool was 8GW (compared to 47GW of operational capacity). There is plenty of demand in the pool but Zambia will not be able to capitalise on this, unless the country can dramatically expand its operational capacity.
Zambia's levels of access to energy are low: 75% of people are living off-grid. The Rural Electrification Agency (REA) is charged with raising rural energy access from 3.1% in 2003 to 51% in 2030, under a master plan finalised in 2008. National access is about 25% today and the REA estimates 9-10% in rural areas (although the actual number may be lower than this. While the World Bank puts rural electrification at 6% in 2012; local sources suggest the current number may be closer to 4%). The REA is generally held to not have the sufficient funding it needs to execute its goals. There is a lot of commercial interest in the off-grid space – several companies are selling solar lanterns, home systems and products at different sizes and price points. While load shedding is bad for the broader economy, it may help to create a market for residential solar systems. There is a lot of interest in solar and batteries for grid backup.
Zambia is a signatory to the UNFCCC Paris Agreement. In its Intended Nationally Determined Contribution (INDC), it committed itself to a total emissions reduction of 38MtCO2e, or 47%. This would require investment of $50bn by 2030 – of which $35bn would need to be provided by external sources. The three pillars are sustainable forest management, sustainable agriculture and renewable energy and energy efficiency. The Interim Inter-Ministerial Climate Change Secretariat has responsibility for co-ordinating climate change adaptation and mitigation efforts in the country and is part of the Ministry of Finance.
Score summary
Zambia scored 1.07 in Climatescope 2016, a slight increase on the previous year and a reflection of an improved performance on Enabling Framework Parameter I. Overall, however, the country slid five places to 39th.
On Parameter I, Zambia's score increased, thanks partly to improvements in its distributed clean energy framework and partly because of a better performance on the Barriers indicator, specifically the reduction in import duty.
The country's score on Clean Energy Investment and Climate Financing Parameter II saw a modest increase. However, it dropped four places to 43rd, a ranking that reflects an absence of investment since 2011 and relatively high interest rates.
On Low-Carbon Business & Clean Energy Value Chains Parameter III, Zambia's score declined marginally and lost five places to rank 28th. The number of clean energy value chains present in the country fell slightly.
On Greenhouse Gas Management Activities Parameter IV, the country's score increased slightly thanks to the introduction of an emissions reduction target. It ranked 25th globally, three places lower than in 2015.
Performance
Overall Rank

%% statsCtrl.countryStats.overall_ranking | leadingZero:2 %%

Regional Rank

%% statsCtrl.countryStats.regional_ranking | leadingZero:2 %%

Score

%% statsCtrl.countryStats.value | round:2 %%