%% indicator.name %%

%% profCtrl.getIndicatorValue(indicator) %%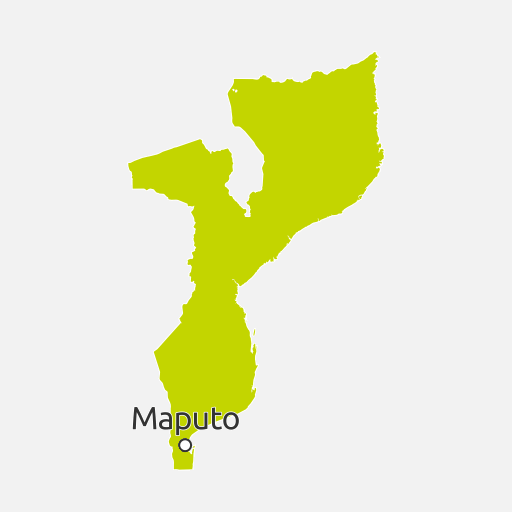 Description
Mozambique's power sector consists predominantly of hydro-electric power generation. However, this mix can be expected to change in the future following large discoveries of coal reserves and offshore natural gas. The Ministry of Energy oversees the power sector, while the National Electricity Council (CNELEC) acts as the regulator and the National Fund for Rural Electrification (FUNAE) is charged with implementing off-grid projects.
The market is currently structured around two companies operating in the generation sector (both majority state-owned), three in transmission, and the vertically-integrated state monopoly that is in charge of distribution. Electricidade de Mocambique (EDM) has 5% of the generation capacity and is in charge of transmission and distribution. Hidroelectrica Cahora Bassa – 92.5% owned by EDM – makes up 95% of the generation mix through a single large hydro project and is a large exporter of electricity to surrounding countries. MoTraCo runs transmission lines to large industrial projects and to neighbouring Swaziland.
The national transmission grid is in fact three separate grids – the Southern System, which serves the capital city Maputo, the Central System, and the Northern System, where the Cahora Bassa hydro plant is located. Whilst there is some interconnection between the Northern and Central Systems, the Southern System is isolated – power from the Cahora Bassa plant is delivered through Eskom's transmission grid in South Africa.
Agricultural growth and discoveries of coal and natural gas reserves have boosted Mozambique's economy, which grew at an average of 7.3% in the past four years. Challenges around infrastructure and logistics remain, especially in the north of the country. In the power sector, aging transmission and distribution networks create capacity constraints and difficulties for maintenance and collection. As of 2014, Mozambique's installed generating capacity was 2.2GW, and large hydro accounted for 2.1GW of this. The remaining capacity is comprised of small-scale thermal plants and small hydro. Due to the country's natural resources, the energy mix is beginning to transform from a strictly hydro mix to a more diversified one. On 10 August 2011, the Public-Private Partnership law was published, opening up a space for private generators. There is currently an 110MW gas-fired plant under development, two coal-fired power plants amounting to 900MW, and a 1.5GW large hydro project at various stages of development by independent power producers (IPPs). All IPPs must sell electricity to EDM and negotiate prices on a contract-by-contract basis.
On 17 October 2014, Mozambique's feed-in tariff was published, aiming to provide price premiums to small-scale projects from 10kW to 10MW for biomass, small hydro, solar and wind. Regulation is still pending. Biofuels are viewed as an important sector for development within the country. In 2009, a national policy and strategy for biofuels was released, which seeks to develop the biofuels sector in a number of phases. In 2011, the blending mandate and tax schedule for biofuels was released. All projects can apply for a host of tax-based incentives aimed at attracting foreign investment.
Score summary
Mozambique scored 0.80 in Climatescope 2016, placing it 48th on the list of countries overall, a decline of seven places from its position in 2015. The country's highest score was on Low-Carbon Business & Clean Energy Value Chains Parameter III.
On Enabling Framework Parameter I, Mozambique lost five places to rank 48th. Its score was supported by its relatively robust distributed energy framework.
The country also took 49th position on Clean Energy Investment and Climate Financing Parameter II, a fall of twelve places compared with 2015. The average cost of debt is quite high and there has been minimal investment to date.
On Parameter III, Mozambique's score was unchanged on the previous year, but fell four places to 34th on the list of countries. There are value chains in the solar, biofuels and small hydro sectors.
On Greenhouse Gas Management Activities Parameter IV, the country ranked 50th scoring best on the Clean Development Mechanism risk indicator.
Performance
Overall Rank

%% statsCtrl.countryStats.overall_ranking | leadingZero:2 %%

Regional Rank

%% statsCtrl.countryStats.regional_ranking | leadingZero:2 %%

Score

%% statsCtrl.countryStats.value | round:2 %%