%% indicator.name %%

%% profCtrl.getIndicatorValue(indicator) %%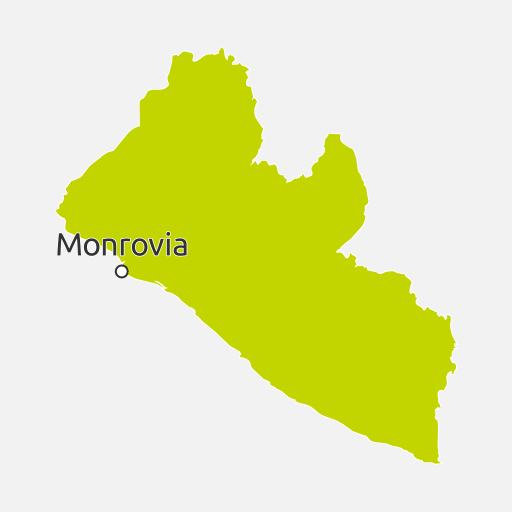 Description
Liberia is still working to pick up the pieces of its power sector, after two civil wars from 1998 to 2003 destroyed the country's previously-installed grid capacity of 191MW. Currently, the nation has the lowest electrification rate (2%) and highest energy tariff ($0.52/kWh) in Sub-Saharan Africa. Progress was moving at a slow pace until the passage in October 2015 of a new energy law, which aims to unbundle the country's power sector. Coupled with several new generation projects expected online in 2016 and 2017, Liberia is taking the necessary steps to rebuild its energy sector.
Current on-grid capacity in Liberia is 22MW, and entirely diesel. Nearly 95% of the generation in the country comes from off-grid, private diesel generators. However, by the end of 2016 three heavy fuel oil (HFO) plants totalling 38MW are expected to come online, along with 22MW of the rehabilitated Mt. Coffee Hydropower Project, which is currently under construction. By the end of 2017, the remaining 66MW of the Mt. Coffee facility will be grid-connected, together with a potential fourth 10MW fuel oil-fired unit. Liberia also has two power purchase agreements (PPA) in place with the Ivory Coast at $0.14/kWh through the West African Power Pool (WAPP) for 27.7MW and 8MW. These near-term additions will be essential for Liberia to reach its electrification goal of 35% nationwide and 70% in the capital of Monrovia by 2030.
The national utility, Liberian Electricity Corporation (LEC), has a monopoly on generation, transmission and distribution, and is currently managed by Manitoba Hydro under a long-term contract that expires in 2016. The energy law passed in October 2015 intends to unbundle Liberia's energy sector, liberalising the country's generation and distribution segments in order to attract outside investment. The Ministry of Lands, Mines and Energy currently acts as regulator, but the law stipulates that an independent regulation body will be in place by October 2017, which should make it easier for independent power producers (IPPs) to enter the market. Counterparty risk is a major concern as LEC suffers annual financial losses, jeopardizing the stability of cash flows to a developer. Concurrently, LEC is already spread thin developing four major transmission projects to bring electricity to communities bordering Monrovia. Projects greater than $10m are eligible for tax breaks.
Currently, the only operating clean energy projects in Liberia are a 4MW small hydro project at Firestone's rubber plantation; a 1MW small hydro project in Bong County; and a 60kW hydro microgrid, two biomass plants totalling 96kW and a 24kW solar microgrid in Lofa County, all off-grid. The Rural Renewable Energy Agency (RREA) was created in 2010 to spur renewable growth in rural communities where building transmission lines is difficult and economically infeasible. Liberia has strong solar radiation and six major rivers that could provide abundant renewable power, but securing international finance has proven to be a challenge, as has a willingness to pay from locals. The US Overseas Private Investment Corp (OPIC) had invested in a 35MW biomass plant being developed by Buchanan Renewables, but the project was abandoned in 2013.
Score Summary
Liberia scored 1.33 in Climatescope 2016 and ascended four places on the list of countries overall to 31st position. Its latest score – identical to its 2014 tally – was bolstered by a strong performance on Clean Energy Investment and Climate Financing Parameter II.
On Enabling Framework Parameter I, the country's score dropped by a small amount following a slight deterioration on two indicators – its policy on access to energy and regulation of distributed energy. It plummeted 16 places in the ranking to 28th.
On Parameter II, Liberia's score shot up fourfold, propelling the country twenty-four places up the order to 7th position. This reflected a marked improvement on the loans and grants indicator, rather than new investment in clean energy projects.
Liberia ranked 43rd overall on Low-Carbon Business & Clean Energy Value Chains Parameter III. Despite a modest increase in its score, thanks to the emergence of the sector's first financial institution, the country dropped two places in 2016.
Similarly, on Greenhouse Gas Management Activities Parameter IV, its score rose, but it edged down one place to a very poor 55th, above only Haiti, Myanmar and Suriname.
Performance
Overall Rank

%% statsCtrl.countryStats.overall_ranking | leadingZero:2 %%

Regional Rank

%% statsCtrl.countryStats.regional_ranking | leadingZero:2 %%

Score

%% statsCtrl.countryStats.value | round:2 %%