%% indicator.name %%

%% profCtrl.getIndicatorValue(indicator) %%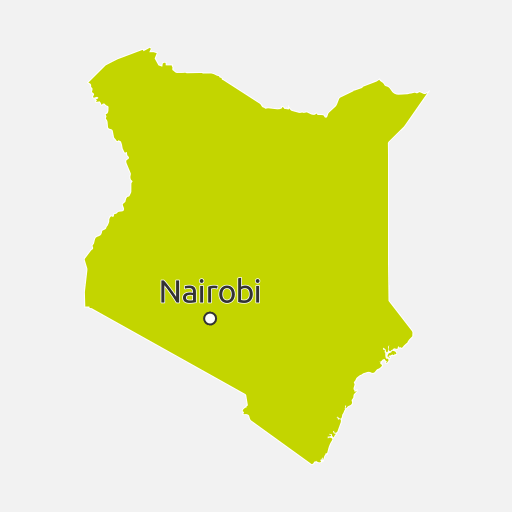 Description
Kenya has ambitious renewable energy targets underlined by the 30% emission reduction target it submitted to the UN, a relatively stable power supply and a stable policy framework that have attracted a large pipeline of developers. Clean energy (excluding large hydro) accounted for 46% of total power generation in 2015.
The liberalisation of the generation market has seen 13 independent power producers cut into KenGen's market share, and the government has mandated Ketraco to compete with Kenya Power on transmission. A drop of demand growth and increasing installed capacity have created a generation oversupply of more than 700MW over peak demand in 2015.
One of the most noteworthy successes in Kenya's power sector is in geothermal. The nation attracts private investors to exploit the underground heat by letting the government-owned Geothermal Development Company take on the risky and expensive exploration work and tender verified sites off to independent developers. The technology accounted for 27% of installed capacity in 2015. As new capacity build has continued, demand growth has slowed. Peak demand in the 2014-15 financial year stood at 1,512MW, only 3% above the previous year, or less than half the average pace of growth observed in the four prior years. As a result, supply interruptions have become rare.
As all renewable energy sources benefit from subsidies in the form of a FiT, the current oversupply reduces the incentive to rush large renewables projects to commissioning. By far the largest clean energy project currently under construction is the 310MW Lake Turkana wind farm, which is expected to come online in 2018. Several other wind projects are in early planning stages, but are not expected to see a breakthrough soon.
There are also a handful of large solar projects, typically around 40MW, expected to sign PPAs at the feed-in-tariff of $0.12/kWh later this year. Once built, these projects will be among the largest PV plants in sub-Saharan Africa. The projects coming after them will likely benefit from agreed amendments to the default PPA template. Several of these projects have been held back due to difficulties in securing large plots of land, and these difficulties are likely to remain for future projects. The stamina and risk appetite required to overcome these challenges, combined with slowing power demand growth, casts a shadow on the more than 900MW of PV projects whose initial 'expression of interest' has been approved.
As utility-scale projects face a lengthy planning process, developers have started to target captive generation projects. The approval process for on-site power generation up to 1MW is far simpler. The generation technology of choice is typically solar. More than half of Kenya's homes are not connected to the national grid. Several programmes to expand distribution lines, reach remote villages, and maximise the utilisation of existing transformers by connecting people within their immediate reach or in informal settlements underneath them have started to make a dent in this number. Kenya's electrification rate rose from 26% in 2012 to 47% of the population connected to Kenya Power's main grid or mini-grids as of mid-2015. The remainder has become one of the best-served off-grid populations in the world, with some of the most advanced pay-as-you-go solar home system companies.
Score Summary
Kenya scored 2.01 in Climatescope 2016, placing it 10th on the list of countries overall, down four from 2015. Among the 19 African nations, it ranked 3rd, behind only South Africa and Uganda. Its best performance was on Low-Carbon Business & Clean Energy Value Chains Parameter III.
The country saw a slight improvement in its score on Enabling Framework Parameter I, performing particularly well on the Distributed Energy Framework and Energy Access Policies indicators. It was also rewarded for the 691MW of installed clean energy capacity. Nevertheless, it slid six places to 11th.
On Clean Energy Investment and Climate Financing Parameter II, Kenya's score improved thanks to the relatively high volume ($484m) of investment in 2015. However, this was somewhat offset by the scarcity of loans and grants, and the high average cost of debt. The country fell one place to 14th.
Kenya did well on Parameter III thanks to the large number of service providers and diversity of the sector's value chains. Its score was marginally lower than in 2015 and its rank remained unchanged at 9th place.
The country took 12th position on Greenhouse Gas Management Activities Parameter IV, up four places from the previous year. Its score rose in 2016, reflecting an increase in carbon-offsetting activities and corporate awareness initiatives.
Performance
Overall Rank

%% statsCtrl.countryStats.overall_ranking | leadingZero:2 %%

Regional Rank

%% statsCtrl.countryStats.regional_ranking | leadingZero:2 %%

Score

%% statsCtrl.countryStats.value | round:2 %%