%% indicator.name %%

%% profCtrl.getIndicatorValue(indicator) %%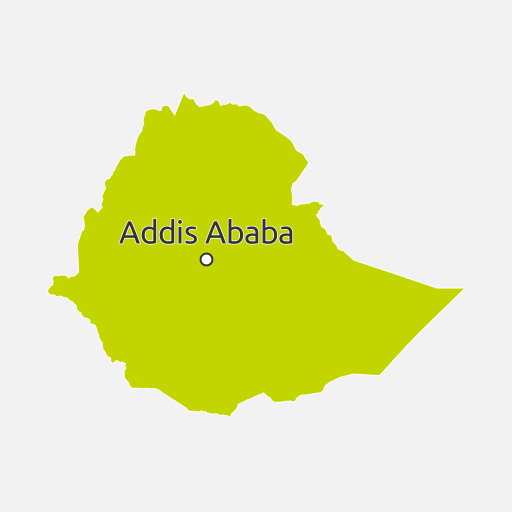 Description
Like Ethiopia's economy as a whole, the country's electricity sector is underdeveloped but with prospects for rapid growth. It has been distorted by policy but would benefit greatly from private-sector investment. Its government is committed to urban and industrial upgrades but the majority of its population resides in rural areas.
Only one quarter of Ethiopia's population has access to electricity – and that privileged minority consumes on average only 250kWh/year (just 2% of what is used by the average US citizen.) There are plans in place to expand coverage, through rural electrification targets embedded within the Ethiopian government's second five-year Growth and Transformation Plan (GTP II).
In short, paradox abounds in Ethiopia, where energy poverty limits economic activity, and where low wages render grid-scale electricity access unaffordable for most.
Historically, Ethiopia's federal government has addressed this conundrum relatively heavy-handedly: through top-down fiscal and monetary policies designed to satisfy the public by subsidizing electricity prices, but without necessarily inducing structural changes (and without attracting meaningful private investment to the sector). These policies have been punctuated by large state-sponsored infrastructure projects intended to steer the country toward a strategic vision of Ethiopia as a regional manufacturing hub.
Only recently has the federal government shown signs of embracing semi-organic growth1 through the private sector, to coexist alongside a heavily planned economy that traces back to the country's recent communist-then-socialist rule. The once vertically integrated Ethiopian Electric Power Company (EEPCo) was disbanded in December 2013, giving way to two new entities: Ethiopian Electric Power (EEP), in charge of generation and transmission; and Ethiopian Electric Utility (EEU), in charge of distribution and retail sales.
This partial deregulation of the electricity industry paves the way for independent power producers (IPPs) to commit much-needed capital towards the expansion of the country's generating capacity. Ethiopia has ambitious goals to quadruple the size of its plant stack in the next five years – targeting growth from just over 4GW at the end of 2015 to 17.220GW by 2020.
In 2015 the country awarded its first-ever power purchase agreement (PPA), to Reykjavik Geothermal's 500MW Corbetti plant. As a follow up, in 2016, EEP issued requests for proposals (RFPs) to install a dozen additional projects, introducing a competitive auction bidding process that is hugely significant for the sector: it establishes for the first time a transparent role for independent players. Four of the new projects will be privately owned (by IPPs); the rest will be built under engineering, procurement and construction contracts (EPC) and then retained by EEP.
Resource-wise, Ethiopia's capacity mix is 94% hydro – a technology that will likely forever remain the backbone of the country's grid. The flagship 6GW Grand Ethiopia Renaissance Dam (GERD) is slated for completion in 2018, with a slew of additional large hydro projects to follow. But Ethiopian grid planners are deliberately trying to diversify their fuel mix away from hydro, to hedge against the constant threat of drought and seasonal scarcity.
For decades the development aid community has sought to support projects that exploit the Great Rift Valley's geothermal potential. The United Nations Development Programme started exploring the opportunity in 1969, promoting the technology by conducting drill tests, temperature gradient readings and surface investigations. Ethiopian policymakers took notice, penciling a '5GW by 2037' target into their 25-year Energy Master Plan. But the utility seems to be taking a different stance, now favoring solar and wind – which have experienced dramatic cost declines that make these technologies Ethiopia's best bet behind hydropower.
Even with cost reductions, the levelized costs of all new grid-scale build are not competitive with Ethiopia's ultra-cheap retail electricity rates (~$60/MWh). This is a problem for a grid that needs to expand: EEP will incur losses with every new contract executed, unless retail electricity rates are permitted to reflect the true costs of generation, transmission and distribution (allegedly closer to $90/MWh). Ultimate authority to raise rates lies with the federal government, which has been reluctant to take action, given the political ramifications of putting a greater burden on an impoverished population.
Score summary
Ethiopia scored 1.29 in Climatescope 2016, placing it 32nd overall, a drop of six places compared with the previous year. The country's best performance was on Clean Energy Investment and Climate Financing Parameter II.
On Enabling Framework Parameter I, it slipped three places to 33rd despite achieving a slightly higher score than in 2015. This reflected a relatively robust set of energy access policies, including a well-funded rural electrification program, and off-grid financing facilities.
Ethiopia's score on Parameter II jumped to 0.94 from 0.53 in 2015, elevating the country seven places to 18th. This reflected an increase in clean energy investment to $108m from almost zero. The relatively low average cost of debt was another positive factor.
On Low-Carbon Business & Clean Energy Value Chains Parameter III, the country fell six places to 22nd owing to a slight decline in the number of value chains with active companies.
The introduction of an emissions reduction target produced an improvement in its score on Greenhouse Gas Management Activities Parameter IV. However, this was not sufficient to maintain its ranking and it slid eight places to 43rd.
---
1 For example, private firms are now able to bid to provide services for a sector whose infrastructure decisions are still broadly governed by state planners.
Performance
Overall Rank

%% statsCtrl.countryStats.overall_ranking | leadingZero:2 %%

Regional Rank

%% statsCtrl.countryStats.regional_ranking | leadingZero:2 %%

Score

%% statsCtrl.countryStats.value | round:2 %%