%% indicator.name %%

%% profCtrl.getIndicatorValue(indicator) %%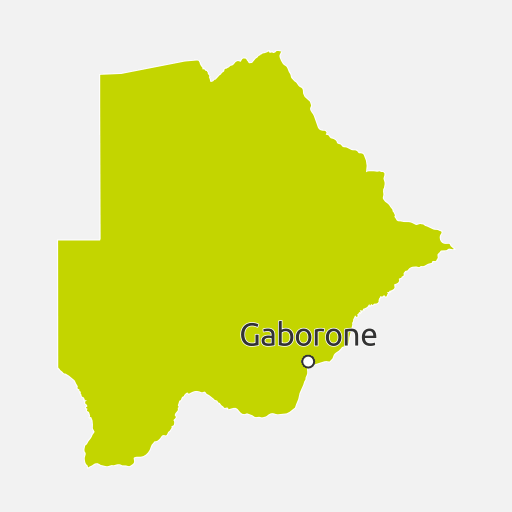 Description
The power sector in Botswana is dominated by coal, which accounts for 82% of the current installed capacity. By contrast, solar currently accounts for just 0.1%. Whilst the solar potential remains untapped, the country is also sitting on coal reserves of around 200 billion tonnes. Despite this resource abundance, Botswana relies heavily on power from expensive back-up diesel plants and electricity imports. On the flip side, Botswana boasts impressive electrification rates compared to its neighbours, with over two-thirds of the rural population having access to electricity – as of 2015. Whilst policy frameworks are still lacking, a number of important developments occurred in 2015 – including the approval by Cabinet of the National Energy Policy that has been in draft form since October 2009. Parliamentary sign-off is expected in 2016.
The Department of Energy within the Ministry of Minerals, Energy, and Water Resources is responsible for formulating and implementing national energy policy, while the Botswana Power Corporation (BPC) holds a monopoly over generation, transmission and distribution. Power prices are suppressed, resulting in financial struggles for BPC. In December 2007, the Electricity Supply Act of 1973 was amended to allow for independent power producers (IPPs). Still, without a proper framework or an independent regulator, participation has been limited to the single IPP for one of the temporary diesel plants. This is expected to change with the establishment of the Botswana Energy Regulator (BERA), which has also been approved by Cabinet and is awaiting parliamentary sign-off.
The current nameplate installed capacity in Botswana is 893MW, which exceeds the 2015 peak demand of 610MW. However, with half of coal-fired power station Morupule B's operating capacity down and Morupule A awaiting refurbishment, the effective capacity is just 461MW. This includes high-cost diesel plants: Matshelagabedi (70MW) and Orapa (90MW). To close the shortfall, Botswana draws power from its neighbours, putting its energy security at risk. Botswana's net electricity imports for 2015 were around 1.2TWh – the bulk of which came from Eskom in South Africa, a country that has struggled to meet its own demand in recent years. If the government achieves their goal of becoming net exporters of power, both solar and coal resources will need to be exploited.
Following completion of the bankable feasibility study in 2013, which recommended a 100MW concentrating solar thermal plant be constructed in Jwaneng, an expression of interest was sent out in 2015. It received overwhelming interest from IPPs with 118 bids, however there were a number of concerns surrounding the tariff. Feed-in tariffs have also been considered, but not yet implemented due to limited technical capacity, a focus on coal expansion and the potential cost. The Manufacturing Investment Incentive and Import Duty Exemption provide limited policy support for renewable energy investment and the 1.3MW PV plant, financed through a Japanese grant in 2012, remains the only renewable grid-connected plant to date. In addition to the National Energy Policy, the Renewable Energy Strategy, which is receiving technical assistance from the World Bank, is also expected to be finalised in 2016.
Score summary
Botswana scored 0.84 in Climatescope 2016, placing it 47th on the list of countries overall, the same position it occupied in 2015. The country's best performance was on Low-Carbon Business & Clean Energy Value Chains Parameter III.
On Enabling Framework Parameter I, the country fell three places to rank 52nd. In contrast, its score increased thanks to improvements in the area of policy and regulation, particularly the addition of a clean energy rural electrification programme.
The country slipped two places on Clean Energy Investment and Climate Financing Parameter II to 37th. Again, this was despite garnering a higher score (reflecting a decline in the average cost of debt). To date, Botswana's clean energy sector has not attracted any investment.
On Parameter III, Botswana placed 33rd, a gain of one place that reflected a slight increase in the number of distributed clean energy value chains.
There was a marked improvement in the country's score on Greenhouse Gas Management Activities Parameter IV. This pulled Botswana up three places to 47th and was largely thanks to the introduction of a target to reduce greenhouse gases.
Performance
Overall Rank

%% statsCtrl.countryStats.overall_ranking | leadingZero:2 %%

Regional Rank

%% statsCtrl.countryStats.regional_ranking | leadingZero:2 %%

Score

%% statsCtrl.countryStats.value | round:2 %%